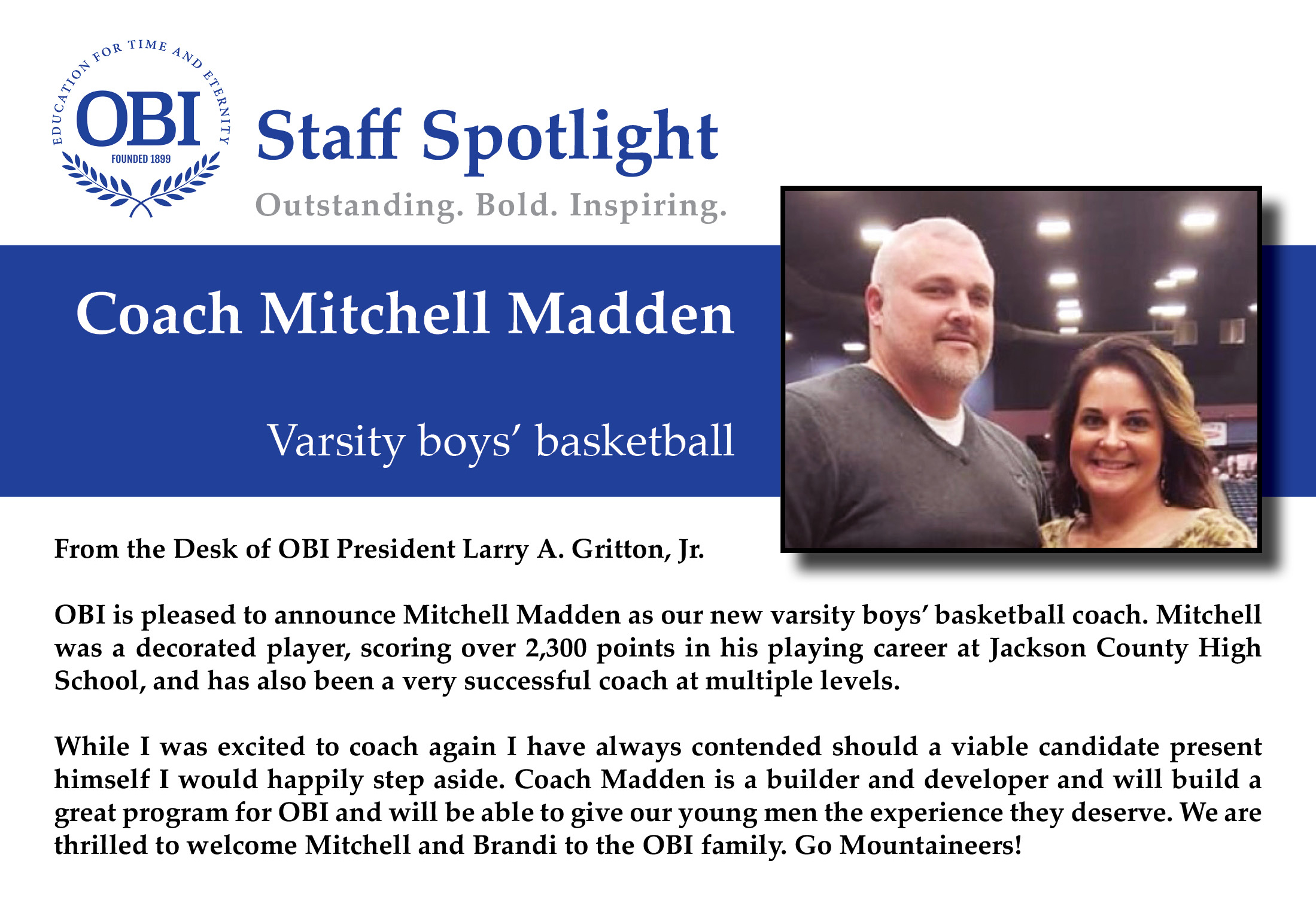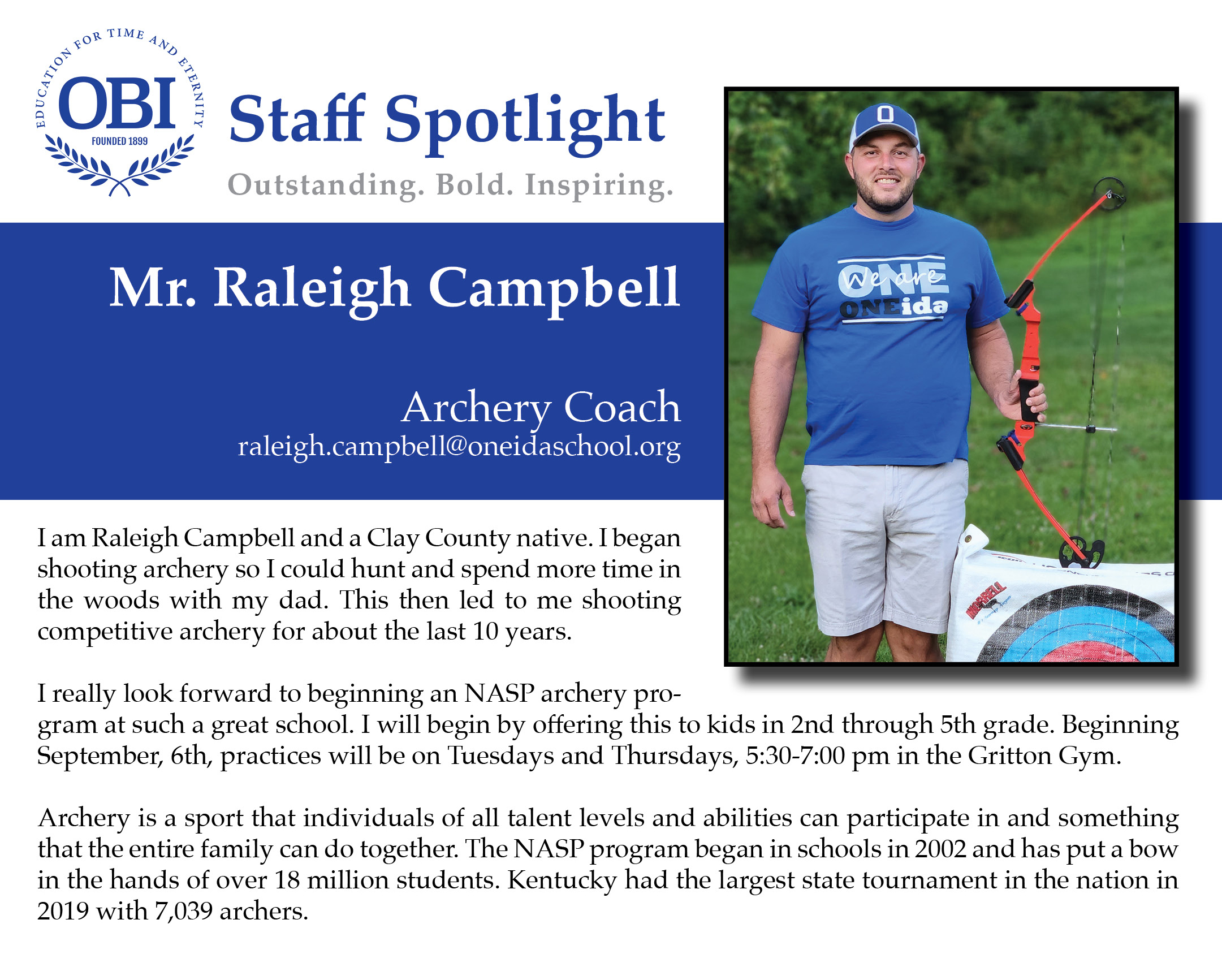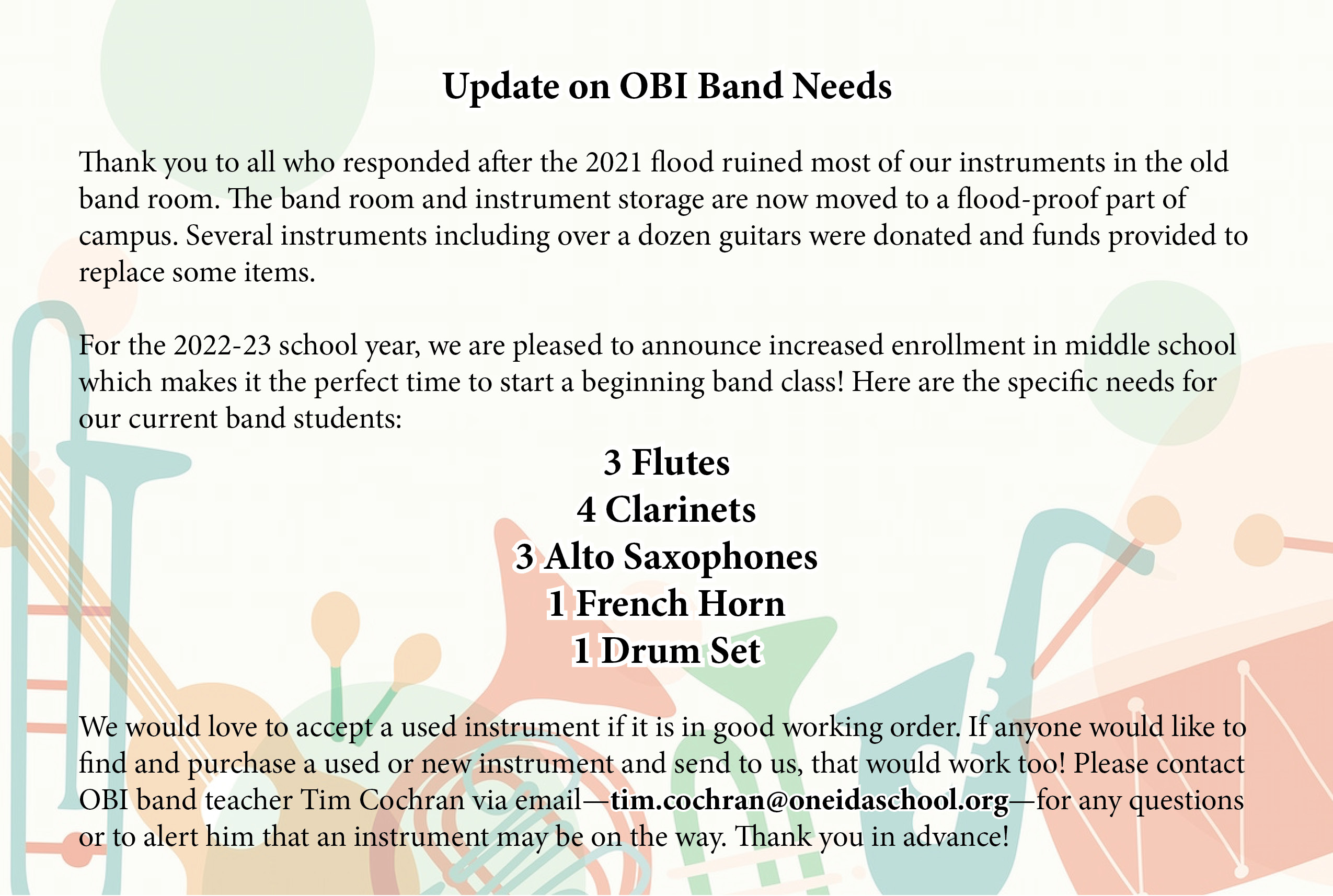 Flood Relief
From OBI President Larry A. Gritton, Jr.

Recent flooding hit the community of Oneida quite hard. OBI had some equipment losses, but that can be easily remedied. We appreciate the offers to provide assistance. Here is what you can do to help:

1. Pray for the hurting. Specifically pray folks will experience Christ's love through relief efforts and will ultimately give their heart to Jesus.
2. People have lost power and food. Water and gift cards to WalMart or Kroger are most helpful.
3. Please don't send other supplies or groups to OBI at this time.

Thank you for your love for Jesus and others. Give to Kentucky Baptist Disaster Relief at www.kybaptist.org/flood
---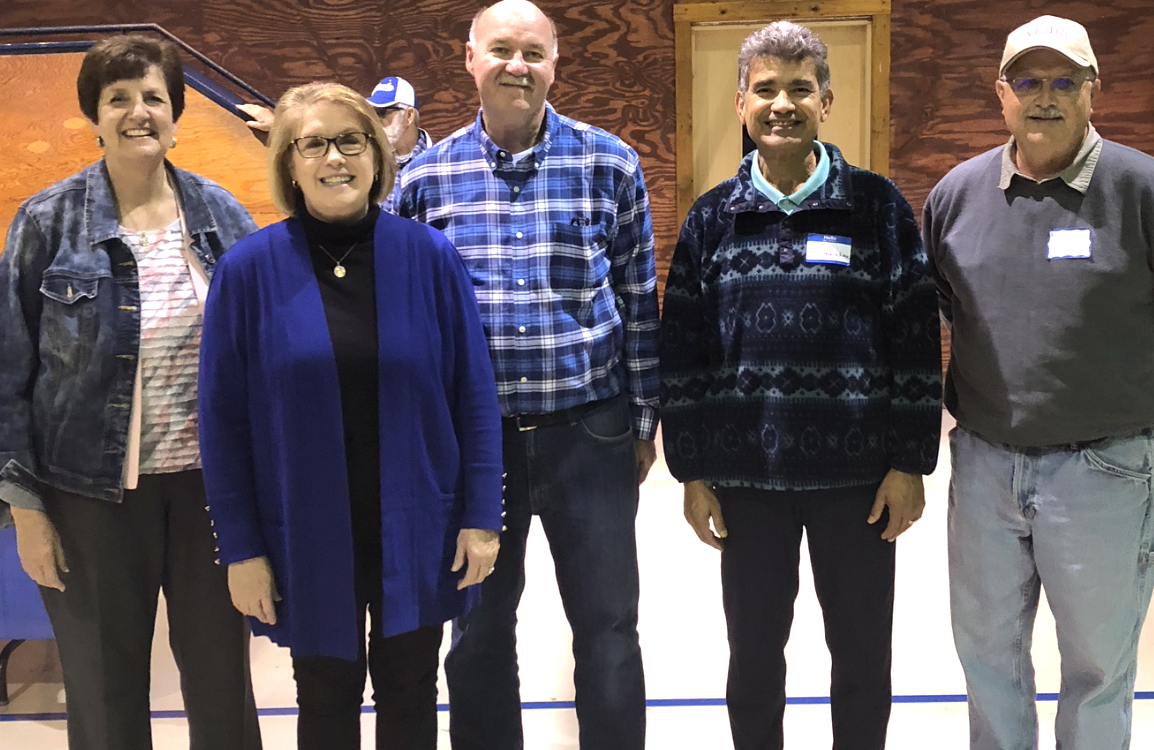 Homecoming 2022 will be Saturday, October 22nd!
Highlights include:
Dedication of Underwood Hall
Honoring the 50th anniversary classes of 1970, 1971, 1972
Hall of Fame Induction
Alumni Volleyball Game
Please contact us to update your mailing address. We will be mailing a reminder postcard in September. Email: alumni@oneidaschool.org
Can't attend?
We'll miss you! Consider donating to this year's Alumni Donor Project:
Athletic Field House
.
Located near the tennis courts and new track
Approximate cost $100,000
Building features: Concessions, Storage, Restrooms