Current Needs & Projects
Your generous giving makes it possible for Oneida Baptist Institute to keep improving to meet the needs of the next generation!
Thank you!
---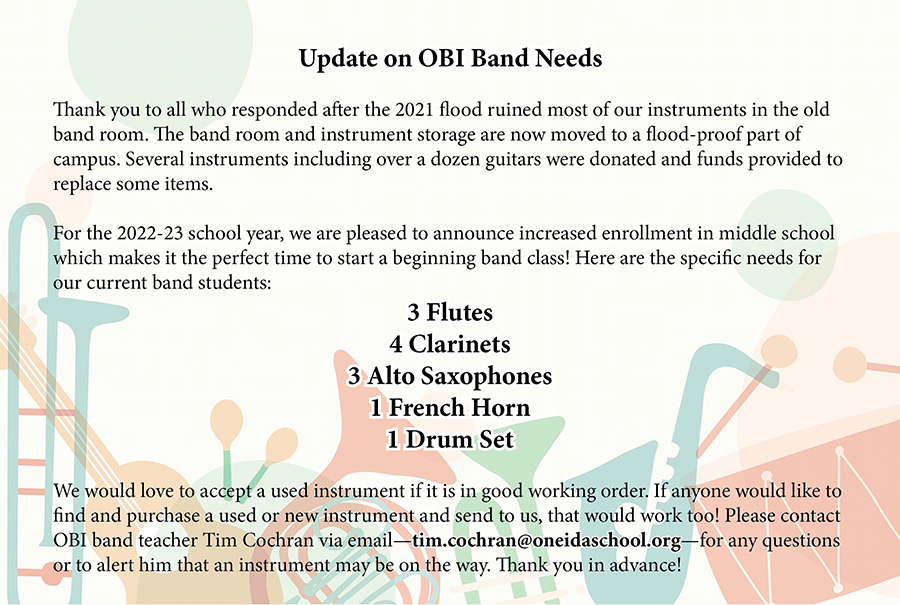 ---
Flood Relief 8/1/22
From OBI President Larry A. Gritton, Jr.
Recent flooding hit the community of Oneida quite hard. OBI had some equipment losses, but that can be easily remedied. We appreciate the offers to provide assistance. Here is what you can do to help:

1. Pray for the hurting. Specifically pray folks will experience Christ's love through relief efforts and will ultimately give their heart to Jesus.
2. People have lost power and food. Water and gift cards to WalMart or Kroger are most helpful.
3. Please don't send other supplies or groups to OBI at this time.

Thank you for your love for Jesus and others. Give to Kentucky Baptist Disaster Relief at www.kybaptist.org/flood
---
Walker Athletic Complex
In 2020, OBI received a pledge of one million dollars from
Bob and Susan Walker
. (Read more about the Walkers and their historical ties to OBI
here
.) This gift along with an anonymous gift of $500,000 designated for the athletic program at OBI allowed us to begin work on a complete renovation of our outdoor sports facilities beginning with the construction of a new regulation track and soccer field.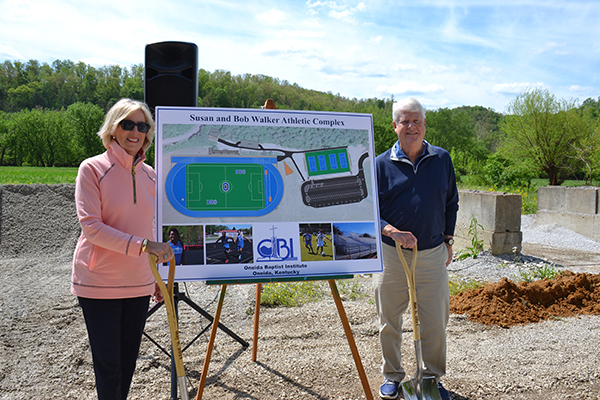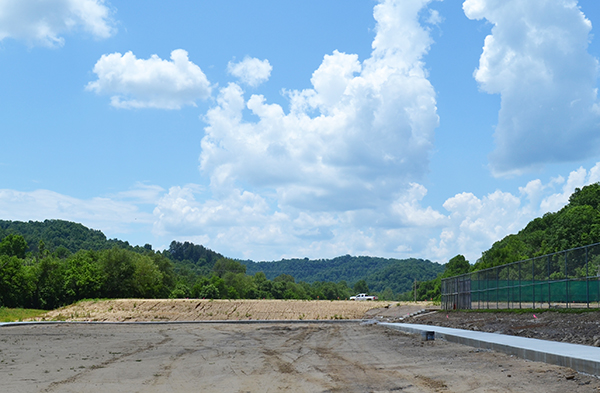 To fully develop the new Walker Athletic Complex, we will need donors for each area (see chart below). Any group or individual that provides funding for a specific area may name that area.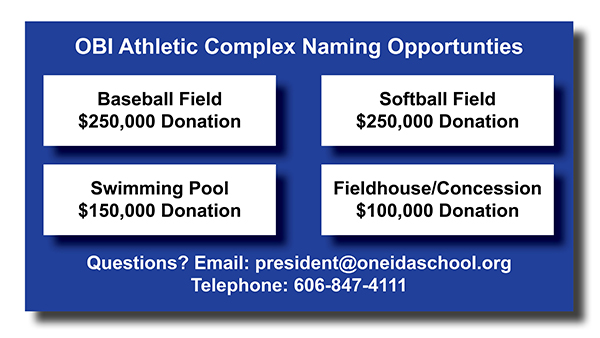 If you know of a group, organization or individual who may be able to help with this project, please put them in touch with OBI president Larry A. Gritton, Jr. If you would like to contribute to the construction expenses of the Walker Athletic Complex, follow this link:

Donations are tax deductible!
---
Student Courtyard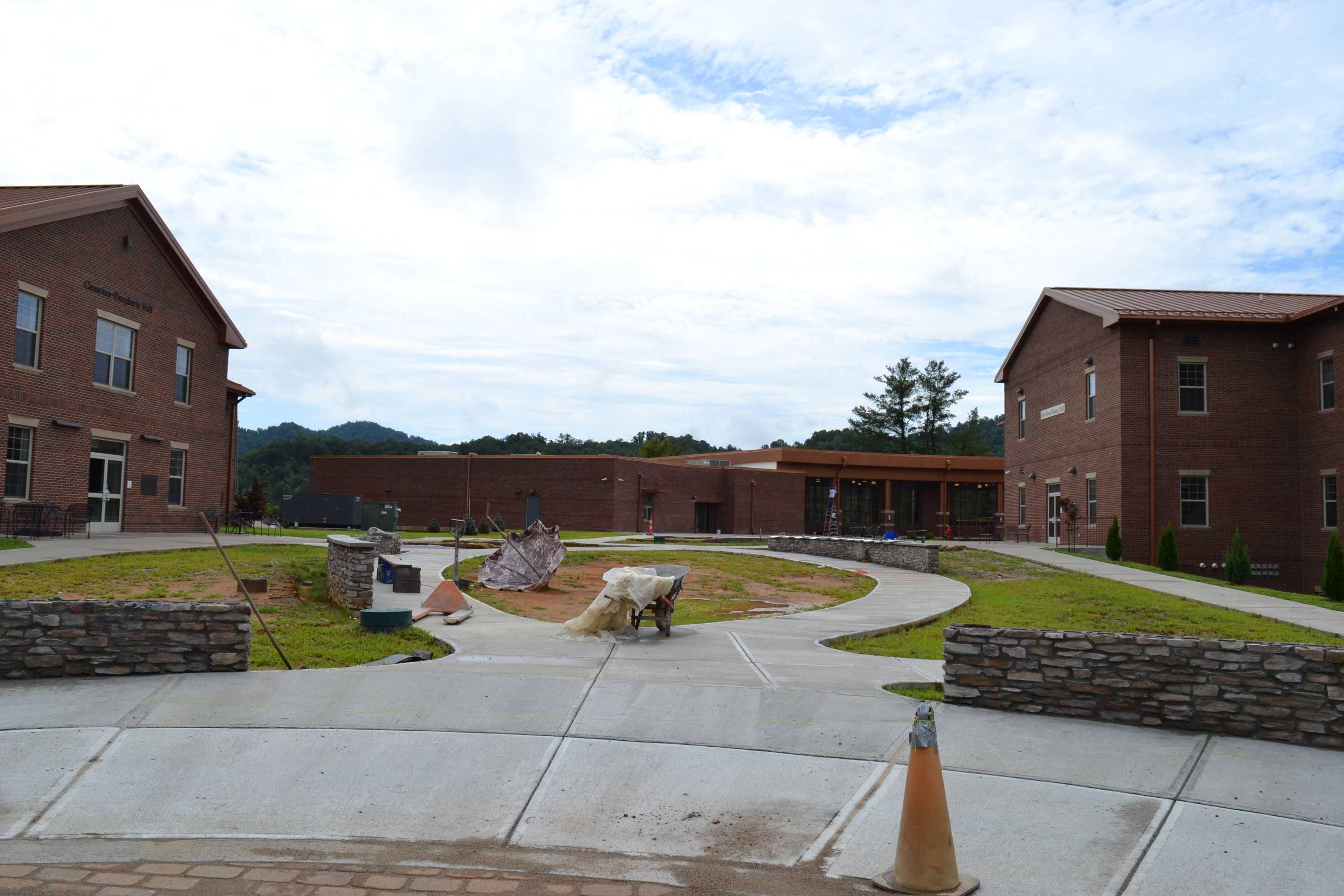 The Kentucky Baptist Convention has donated funds to construct a courtyard for OBI students! It will be located between the two new dorms, Carnahan-Daugherty Hall and Jen-Hsun Huang Hall. Upon completion, it will be an outdoor oasis for OBI students to relax and socialize.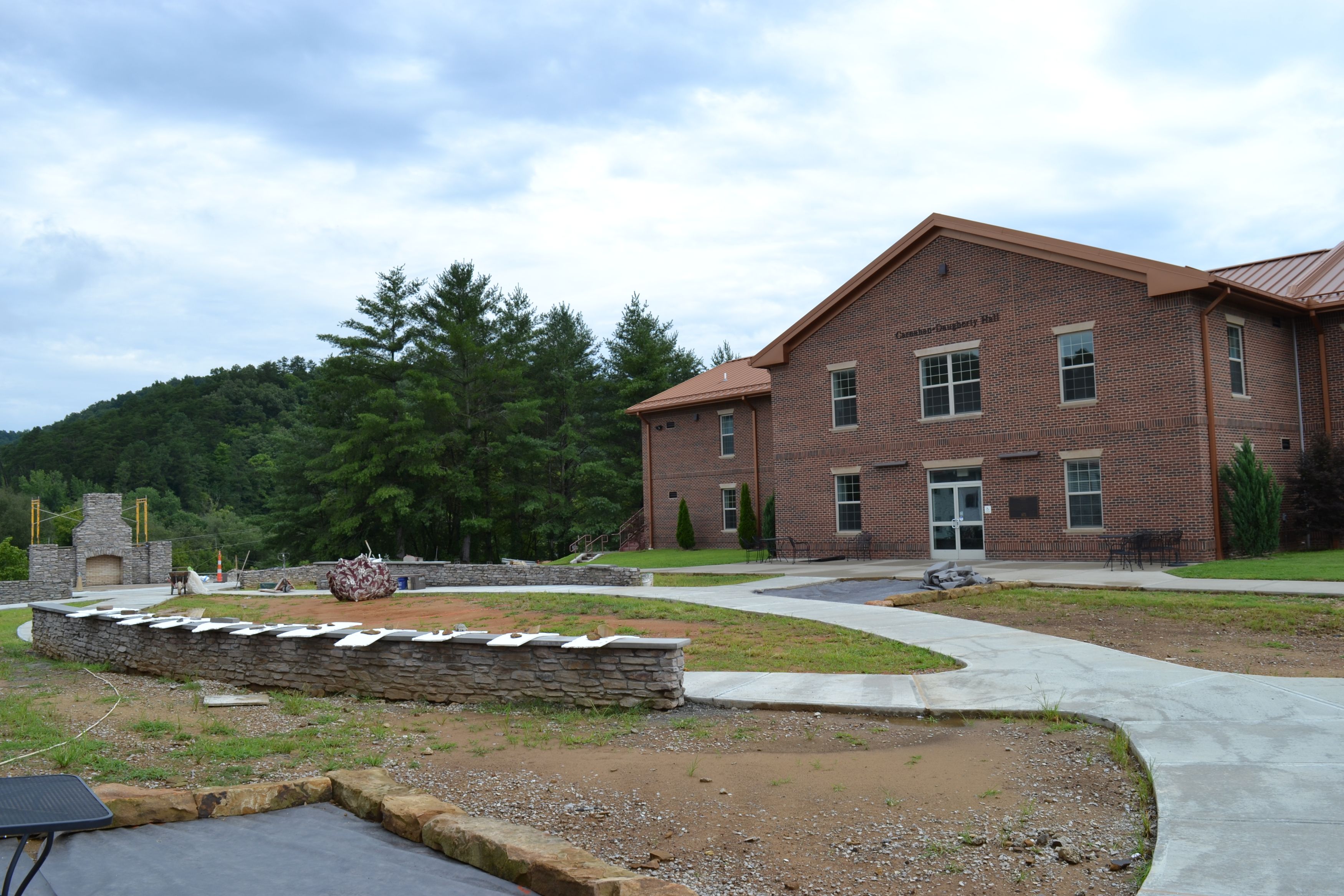 If you would like to contribute to additional outdoor furnishings and landscaping expenses of the Student Courtyard, follow this link:

Donations are tax deductible!
---
W.F. "Bud" and Kay Underwood Hall
Work is nearly complete on our new cafeteria, Underwood Hall. The facility was named in honor of the Underwoods, both 1964 OBI graduates who returned in 1984 to serve until their retirement in 2012. Bud was OBI's president from 1994-2012. Read more about the Underwoods here.
Planning and construction for this facility began in 2018. Some of the features that make this a significant upgrade for OBI include:
Seating capacity of 450+
Room dividers to section the space
Dedicated prep kitchen
Bulk food storage and freezer under the same roof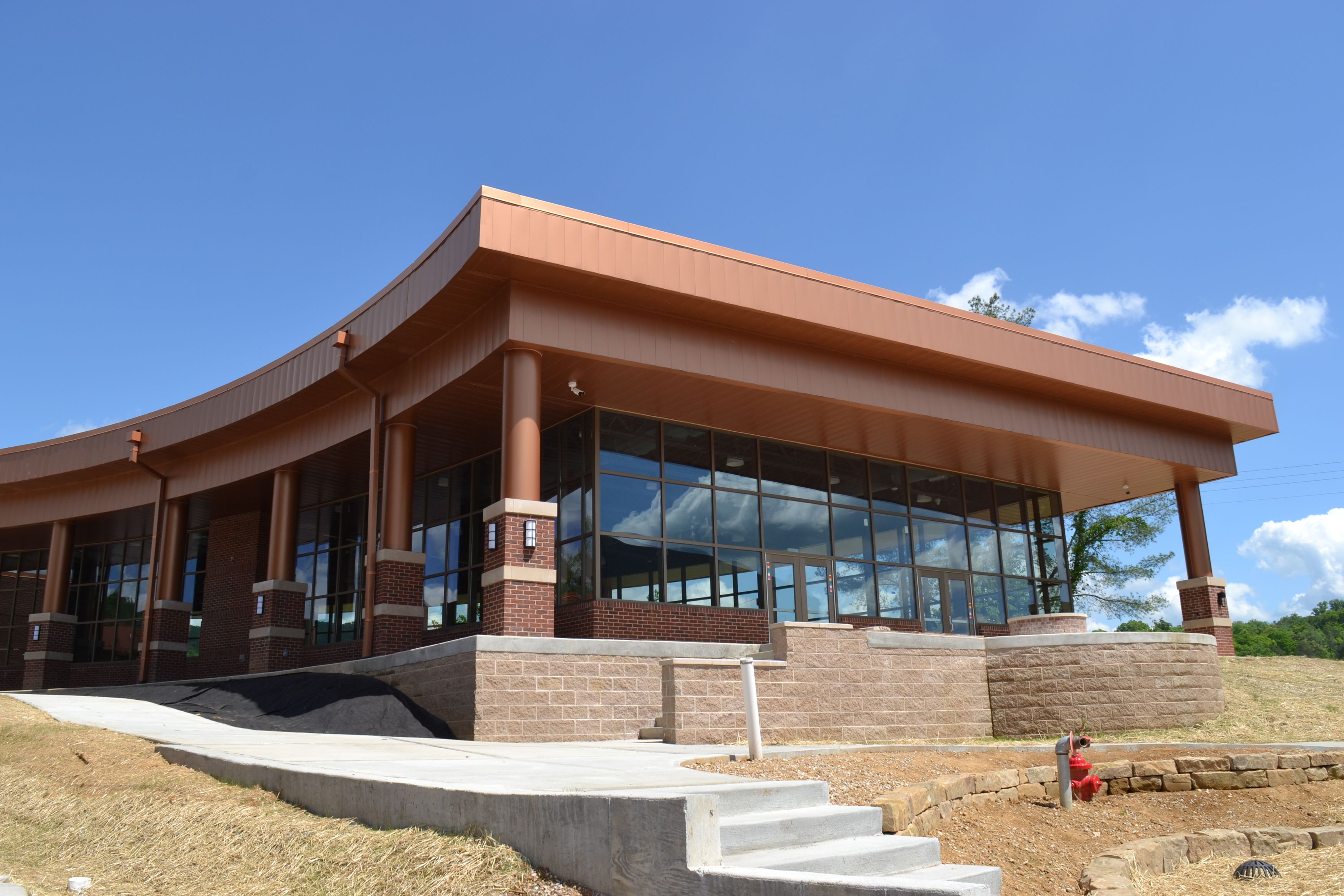 We appreciate all who participated in the Come to the Table campaign either by giving or by sharing your stories and memories of sharing a meal with friends over an OBI dining table. We have saved all of your stories here.
If you would like to donate to the finishing and furnishing costs for Underwood Hall, follow this link:

Donations are tax deductible!